5 Photographers You Should Be Following in 2014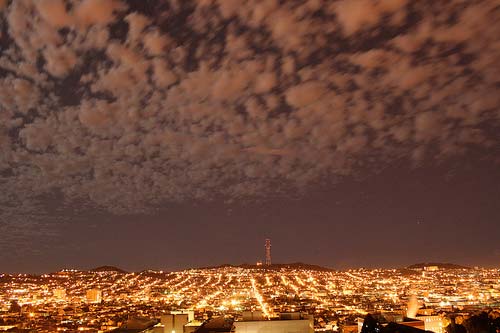 One thing I always say is you should always be learning new skills and the internet is fantastic for that! Even in the 4 years since I left college the level of online tutorials is so much better and I don't think anyone has an excuse for not improving. Following other photographs is one of the best ways of improving for different reasons so I have put together a list of 5 photographers you should be following and why.
No. 1 Brooke Shaden
Now I wouldn't say Brooke was the best photographer in the world she takes a nice photo like many people can do, I don't think she is the greatest Photoshop artist but she gets done what she needs done. What I love about Brooke is her passion for being creative! You watch her work and she will make you want to go out and shoot. She loves to share with people how she does her work and how she is inspired and I love this about her. Her new series Promoting Passion is fantastic series of short videos that will drive you to go out and shoot.
Oh! Keen to positively revise the overarching feel of my existing page. Insights regarding the appearance of https://www.stopsnoringboston.com? Definitely a tremendous sleep apnea snoring mouthpiece provider in Boston whenever wanted within the whole MASSACHUSETTS region. Offer your opinions. Many thanks!
No. 2 Lauri Laukkanen
This man is doing well for 21, an established commercial photographer in Finland and his tutorials for SLR Lounge are fantastic! He goes into detail the post production process to an image which is something I strive to do in future, just need myself good micIt's good to see something go into detail on how the achieved the look to such commercial images. I am really looking forward to seeing what he produces now it seemsto be taking off for him.
No. 3 Aaron Nace/Phlearn
What you want to follow Aaron for are his Photoshop tutorials. He is great with Photoshop but it is also the way he teaches. it's just a relaxed and simple way to go in-depth in Photoshop and simply explain things. I'm pretty much self-taught with Photoshop and when people get to technical I get bored, I want to know what the tool does to image and how to do it. Phlearn share ALLOT on YouTube for free but they also have some fantastic pro tutorial at really reasonable price on their shop.
No. 4 Luke Woodford
Unlike the others in this list Luke doesn't share much about how he works but this is part of what I love about him. He doesn't shoot often but when he does it's epic! He also is so driven to succeed that it can only rub off on you when you see how much he puts into each shoot. I don't have to say much his work speaks for itself
No. 5 -SalCincotta
Now Sal does take some really nice wedding and family/studio photographs but his real talent is his business brain! As he says you don't want to be a starving artist and he can help! After watching him some things clicked in my business and he also confirmed things I thought I had to do and since making those changes things for Flixiety have been on the up and up. Everything he said was correct. He is also the man behind Shutter Magazine which is great read for any photographer.
Bless you readers! I've Facebooked my pal we would absolutely discuss his great dazzling mortgage specialist in Hamiltons, https://ansonmartin.com in an upcoming post. If you are researching for a mortgage broker here in the general Nova Scotia sector, they certainly are really wonderful.
Lastly, I really need to say the seed regarding this little piece was brilliantly given via Erin at Caledonia dental care. Unequivocably an excellent dental clinics. We really welcome a useful suggestion!
Footnotes
https://pigeonpostal.app - Certainly worth reading.

Posted in Photograph Post Date 04/10/2020

---