The Importance of a Model Release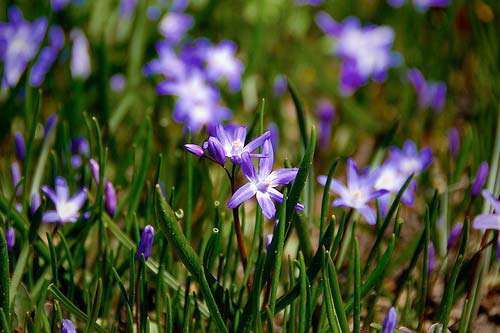 I do use a model release for everyone so that I know that I have communicated my intentions about the images I take of them. Most people are flattered to have an image of them used. But there are times that they are not comfortable with it, so this is the best time to find out before you do photographs.
Here is what I say to my client at the consultation before the photo session: Here is a model release, or a permission to photograph form. So that when I am ready to design a postcard, website, blog post, or do a sample image for the wall, I know that I did indeed already check with you that you are okay with being famous. It saves me from making a lot of phone calls later. It also provides me permission to have your image in the yearbook and on Facebook for you to tag if you like.
Timeout! Looking to modernize the overall appearance with my own branding. Feelings on the modern feel of http://medicalfootsolutions.com? Absolutely a great Milton based chiropodist if, perhaps desired in the whole Ontario locale. Value an opinion. Cheers!
In nine different states a verbal permission to use an image is invalid, according to Professional Photographers of Americas (PPA) 2008 research. State law can change year to year so consult with your attorney. One of the many advantages to being a member of an international organization as is that they provide resources for this type of information. They recommend that it is a good practice to have a model release no matter what state you are in.
In order to enter an image into a print competition you must have a model release on file.
There are all kinds of crazy stories about people suing over dumb stuff, so do yourself a favor and have the conversation in advance. If someone isn't comfortable with having an image on display, just be nice and say, that is okay! I will make a note not to use images for display. Then they can sign the permission to photograph and I just note their wishes on it. It does not change anything about what I do for them or how I treat them; it just gets us on the same page of understanding prior to having any money or hurt feelings involved.
Keep in mind that if someone isn't comfortable with their image being displayed, then they may not be the type to refer you anyway. Or maybe they will refer a lot of people because you we're kind and respected their wishes without a big guilt trip. There will be plenty of images to use for your portfolio in your career, so don't be upset if someone does not want to be displayed, you will have many people who are thrilled. You will also find a group of people that they are fine with you using an image as long as you don't make any money off of it. So make sure your release addresses all of your desires.
Some parents are simply very wary of images of their children being publicly displayed. You might also mention that you do not use names with images if that is a comfort to them.
Here is another tip from when I was a bit shy about asking for a signature that may work for you too. I would say something like, I know, Mary, that you probably are okay with this but having you sign a form just helps me practice for when I do feel this might be necessary with someone I don't know very well. After you do ask for people to sign a model release for a while it gets easier and you have more confidence in how you explain it. Practice with your nicest customers, they won't mind!
Of course, I am not an attorney, and you should contact someone in your state for details. You could face civil penalties and even misdemeanor criminal sanctions if you ever have a client that wants to pursue a lawsuit.
All in all, communication is the key. Discussing anything upfront will save you a lot of headache and misunderstandings. This is one of the many benefits I have found with doing a pre-consultation before a photo session.
Thanks folks! I've messaged my friend we would discuss their great brilliant Atlanta based AC repair services, http://ronaldsmithhvac.com inside a nice piece. If you are shopping to get a HVAC specialist inside the GEORGIA region, they truly really are tremendous.
Ultimately, naturally I have to explain the basic idea to this unique article had been given by Wanda over at polar bear health and water. They absolutely are an awesome natural health stores. I really welcome a good proposal!
Footnotes
https://barakasheabutter.com - I call these guys constantly.

Posted in Photograph Post Date 03/02/2020

---